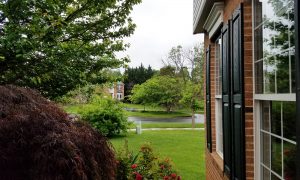 Welcome to the Kingsview-Ridge HOA,
Located in Germantown, Maryland
More About Us here.

IMPORTANT ANNOUNCEMENTS
***Meeting alert: In light of the COVID-19 pandemic, we have chosen to keep safe until this situation has passed. Our April 7th meeting has been cancelled. All voting will be done online.
Next Board Meeting:
Tuesday, June 2, 2020, 7:00pm
General Meeting
Location: Germantown Recreation Center
***School is in Session***
Please be careful and make sure to come to a complete stop at all stop signs in the community . . .
Also . . . be sure to lower your speed in the neighborhood!
Our landscaper, Potomac Gardens,
is offering our community discounts!
Download More Info Here
Have a question or suggestion? Submit it here…

Subscribe to our Community
Mail List-Serv
You haven't subscribed to the Kingsview Ridge Community Mailing List yet? To keep up to date with community-related news and announcements, subscribe today. We do not send spam of any sort.
Click HERE to subscribe.
How to pay Association/Condominium Assessments
Homeowners may pay their Association/Condominium assessments in one of the following ways:
Mail your payment, with the coupon(s) provided and in the envelope provided to the address on the coupon which is the "lockbox" address for your community.
Visit the web site for Alliance Association Financial Services (AAFS)* and pay your assessments by:

E-check. NOTE: Payments may take several days to process and be posted to your account. All payments should be submitted at least four (4) business days before the due date indicated on your invoice or coupon to avoid late charges.

Credit Card. NOTE: This credit card payment system is provided for your convenience by a third (3rd) party vendor. A fee of $19.95 will be charged for each assessment payment made using the credit card payment system. The system accepts American Express, Visa, Master Card and Discover Card.
Please note that Vanguard Management Associates, Inc. does not monitor third-party websites, does not endorse, and is not responsible for, the content, security, or products and services offered on other websites.
Direct Debit. You must enroll in the direct debit program by completing and submitting the Direct/Automatic Debit Payment Authorization (CLICK HERE) and allowing the proper amount of time per the agreement for the process to commence. You must have a zero (-0-) balance on your account to enroll in Direct Debit.
For additional information go to Vanguard's website at Vanguard Assessment Payment Information.
*Note – Effective October 1, 2010, banking services to our association will be with Alliance Association Financial Services (AAFS)*. Our management agent, Vanguard Management Associates, Inc. has made this change in an effort to reduce costs and offer new payment options for our homeowners. Homeowners will be able to pay assessments by credit card or E-check through the AAFS web site after September 25, 2010. For more information about this change follow the link to banking on this site. Click here for additional information.